EXPERIENCE UNPARALLELLED IT EXCELLENCE
Providing customised IT support to small and mid sized businesses in the UK. We learn more about your business to help you clarify your IT needs, focus on your strategy and implement services that work to your advantage.
Modalit is a managed IT services company in Farringdon, central London, offering tailored IT services and support to over 50 small and mid sized businesses (SMBs) in the UK.
We've been supporting SMBs in several sectors, including charities, for over 20 years. During that time we've seen some remarkable changes in how IT can impact on business success. In today's fast-paced world where staying connected is imperative, and networks are the lifelines of all business operations, we are focused entirely on keeping our customers connected and productive. For us, our customers are more than just clients; they are our valued partners. Our role is to understand their business so that we can recommend and support the best IT services to meet their needs.

Consultancy
We provide tailored guidance and innovative strategies to propel your business forward in the most cost-effective way. We also have a strong network of affiliates. If we can't do what you need, we probably know someone who can.

Cloud Services
Our expert team provides data migration services to diverse cloud service providers including Amazon Web Services and Microsoft Azure, ensuring your data is protected and your systems are continually monitored.
Cybersecurity
We have over 10 years of experience keeping systems and networks safe from hackers, malware, and other threats.  We partner with specialists to build and deliver the best possible networks for your business, while keeping up to date with new security developments. 

Desktop Maintenance
Our desktop maintainence and support service ensures your systems stay in top notch condition for a fixed monthly fee. Wherever possible, we use remote access to diagnose and fix users' PC problems; this saves time and costs associated with site visits.
Network & Wireless
Networks are the core of what we do. Whether you are starting from scratch, want to overhaul your setup, or have a specific problem, we will work with you to design a reliable, safe and resilient system that fits your business.
Backup & Disaster Recovery
Keep your systems safe from threats including spam, hackers and malware. We provide 24-hour server monitoring, system backup, server virtualisation and a tailor-made disaster and recovery plan.
Telephony
Enjoy seamless communication with suppliers, clients, and internal teams without the expense of setting up and maintaining a traditional phone system on your business premises. Our team provides procurement, installation, billing, and support, making it a stress-free process.

Domain and Email Services
We offer a full range of email and domain management sevices including website hosting, email antivirus, and web filtering. We also deploy enhanced Microsoft email features including email archiving, and enhanced email security to protect users against suspicious emails and computer viruses.
Managed Broadband
Navigating the various internet line types, offerings, and providers can be an overwhelming task. Thats's precisely where our expertise comes into play. We work with our partners to understand your specific internet requirements, abd find the best services at competitive prices from reputable providers                                           
We rely on Modalit for our day-to-day IT support but also as advisors and on several of our capital projects. They are very dynamic when presented with challenging problems to solve.
Their customer service is excellent, responding quickly, and whenever needed, will make a site visit.
-Chris
Working with Modalit is refreshingly positive. Their support for our geographically diverse team is flexible, timely and reliable–resolving those tricky user issues in a fast and friendly manner.
Despite multiple languages, time differences and varying hardware set-ups, Iain and his team seamlessly implemented our migration to Microsoft 365. It has improved our team collaboration and significantly improved productivity. 
– Damian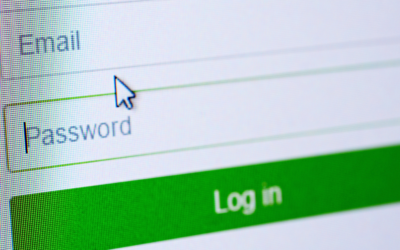 Data theft can take many forms. Unauthorised access to email accounts, for one, can provide a wealth of information on sensitive business operations. In recent times, email has become the preferred channel of communication owing its flexibility in relaying messages related to clients, team coordination, and upcoming activities. However, email has also become a target channel for cybercriminals looking to perpetuate data theft.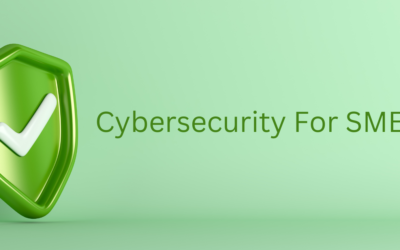 Cybersecurity refers to the practices, technologies, and measures taken to protect computer systems, networks, and data from unauthorised access, damage, or theft. For SMEs, cybersecurity involves safeguarding their digital assets, such as customer data, financial information, intellectual property, etc, against cyber threats. For SMEs, cybersecurity involves safeguarding their digital assets, intellectual property, etc, against cyber threats.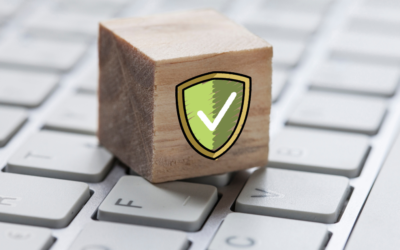 For businesses aiming to enhance their cybersecurity measures and mitigate email security risks, a recommended starting point is the Cyber Essentials Certification Scheme. This scheme involves an assessment conducted by a third-party organisation, utilising guidance provided by the UK National Cyber Security Centre (NCSC), which is a government-funded entity dedicated to safeguarding the interests of UK businesses.


Do you have any questions, or want to learn more about our offerings? Fill the form and we will contact you for a no-obligation review of your requirements.